It has been officially announced by the band already a few weeks ago, but I'm still very excited about the collaboration with austrian Power Metal band Dragony!
Their upcoming album Shadowplay will be released very soon via Limb Music, and it was a joy to work together with such talented musicians and to orchestrate their new songs!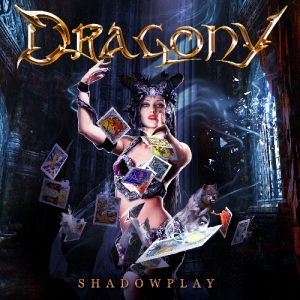 Lukas is not only a great guitarist and songwriter, but he is also a highly talented arranger of orchestral music, and when we were looking to take the "symphonic" aspect of our new songs to the next level, we got in contact with Lukas when we heard his amazing work on ILLUMINATA's new album "Where Stories Unfold". We are very happy to have him on board, as he provided some excellent orchestral arrangements for our new songs!
Among others, the album also includes a guest appearance by Zak Stevens (Savatage, Trans-Siberian Orchestra). If you like bombastic Power Metal, you should devinitetly check out their first album trailer below!
Today, the band also premiered the first full song of the album. The track  is called Wolves Of The North and I included the lyric video to this song below!