Some of you may already have heard about it, but anyway, I am very excited to announce my collaboration with austrian Symphonic Metal band Serenity!
Their new album Codex Atlanticus was released today and I am very honored to be able to contribute with my orchestrations, an intro track and some synth programming! For more information about this project, please have a look at my Serenity project page.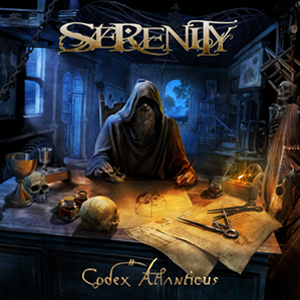 Following the historical concept of their more recent albums Death and Legacy and War Of Ages, their new album Codex Atlanticus (Jan. 29th 2016) is this time inspired by the life of Leonardo Da Vinci. So be prepared for the thrilling stories and sciences of this famous universal genius!